Professionals Communication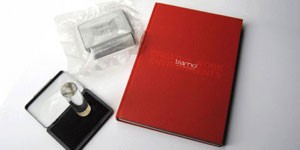 A World without O2 by Bruguer
¿Can you imagine a world without O2? ¿Without colour? At the presentation event of the book "Colour Envelope" trends of Analogue Group by Bruger, our agency invited specialized media to 'reset' their minds and prepare to acknowledge new colour trends. Simply amazing!
Baladia Deco Brand Presentation
SmartDeco was the agency in charge of launching the Baladía Deco brand for specialized media and professionals. For the ocassion, we chose the Metrónom, an artistic space with a minimalist staging design to showcase their products, creating an art gallery atmosphere.
Colour Envelope Lab for Bruguer
A laboratory experiment. During the presentation of the Colour Envelope catalogue of Analogue Group for Bruguer, our team designed a unique experience in which the attendants had the chance to transform a house with their own hands, uncensored.
As press office and PR agency for the international awarded lighting brand Vibia, SmartDeco handles all aspects of its communication, including the design and delivery of its catalogues. This work represents a key milestone for the company, committed to the design and innovation.
Special deliveries for professionals & media
Keeping close contact with design and décor specialized media is one of our key services as a Communications boutique agency.
SmartDeco specializes in bringing together brands, media and the most relevant professionals in the fields of architecture, design and decoration.
Because it's not only about press releases and events, it's about designing communications solutions specifically aimed at them.